Timelines for DPRs and land acquisition of projects will also be shortened
Mega projects like Navi Mumbai International Airport, Sagarmala, Coastal Road, Mumbai Trans-harbour Link, Noida International Airport among others are likely to witness economic benefits with the implementation of Gati Shakti as timelines for DPRs and land acquisition have been shortened stated experts at The Infrastructure Conclave 2022 organised by FIRST Construction Council in Mumbai on 21st September.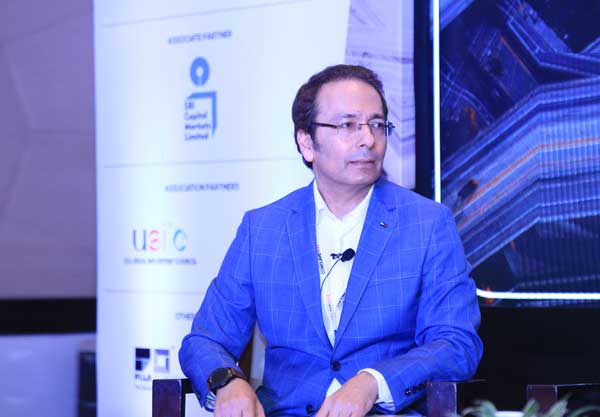 Highlighting the Ministry of Statistics & Programme Implementation Report, Pratap Padode, President, FIRST Construction Council raised the need for a tool for synchronizing the plans of multiple ministries by highlighting the gross waste of resources due to delays. "We are wasting nearly Rs 500 crores a day due to project delays," he informed.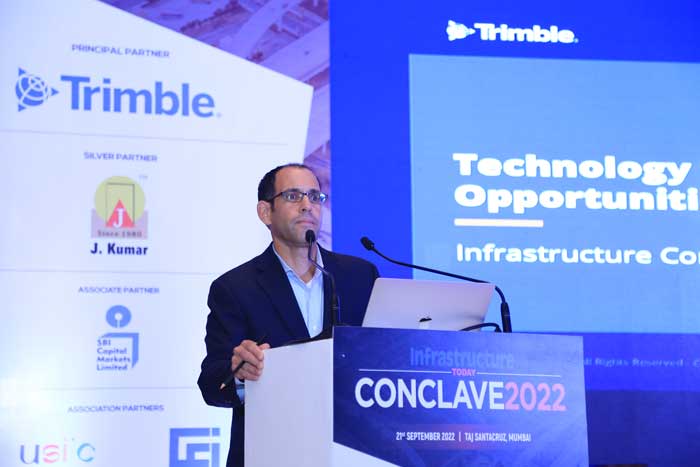 Ronald Bisio, Sr. Vice President, TRIMBLE Inc, highlighted that the importance of technology in construction was growing in India which was evident from the growth of Trimble's operation in India.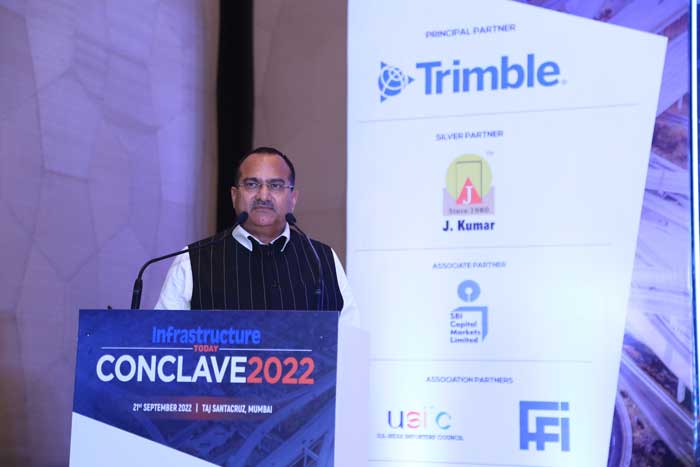 Sharing his experiences as the Navi Mumbai International Airport changed hands Capt. BVJK Sharma, Chief Executive Officer, stated, "We were fortunate to have L&T already onboard as the construction agency and we hit the ground running. We expect to complete the airport by December 2024 and cater to both domestic and international passengers and moreover the passenger handling capacity will escalate from 60 million to 90 million annually."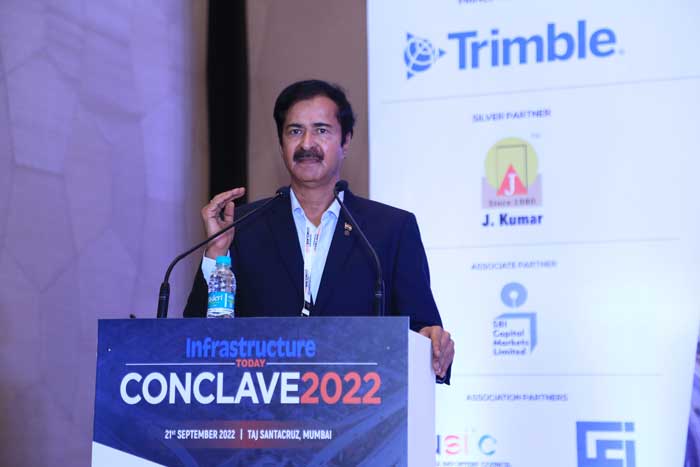 SV Desai, Director & Sr Vice President (Civil Infrastructure), L&T affirmed that Gati Shakti would indeed catalyse the goal of turning India into a $5 trillion economy. Later on elucidating on the pace at which Mumbai based projects were being executed by L&T he asserted that all the current projects are moving ahead at the right pace including the Mumbai Metro project. In case of Mumbai Metro, he added, apart from connectivity to the depot most of the work was almost complete. "The Coastal Road is likely to be complete by December 2023," he further informed.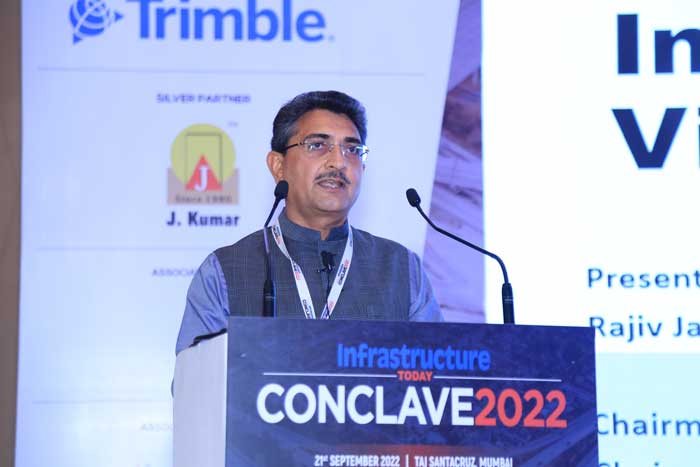 Pointing out facets of Maritime Vision 2030, Rajiv Jalota, Chairman, Mumbai Port Trust empahsised, "Major ports need to under­ take 423 MTPA capacity additions. A total invest­ment cost of over INR 334.29 billion has been en­visaged for this capacity expansion. Out of this, approximately 95 per cent capacity expansion is likely to be planned under Public Private Partnership (PPP)/ Captive mode by major ports "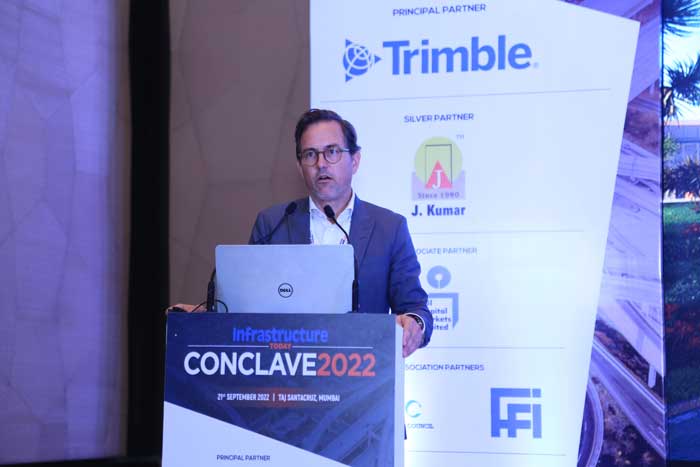 Nicolas Schenk, Chief Development Officer, Noida International Airport (NIA), who gave the final presentation prior to the vote of thanks pointed out, "Noida International Airport will have capacity for over 12m annual passengers when it opens in 2024 which will grow to over 70m annual passengers."
In discussing the key concern areas in infrastructure building as also the status of ongoing projects, the conclave infused a new wave of symbiosis. A symbiosis between all the industry stakeholders who came together to brainstorm and enlighten the audience. The Infrastructure Conclave 2022 was a precise reaffirmation of the fact that corporates and government bodies are all set to script a new chapter by catalysing growth in India. And the journey to realize Prime Minister Narendra Modi's dream of turning India into $5 trillion economy had indeed begun.