Metro Rail experts meet in Mumbai at the METRO RAIL CONFERENCE 2023 organised by FIRST Construction Council on January 20, 2023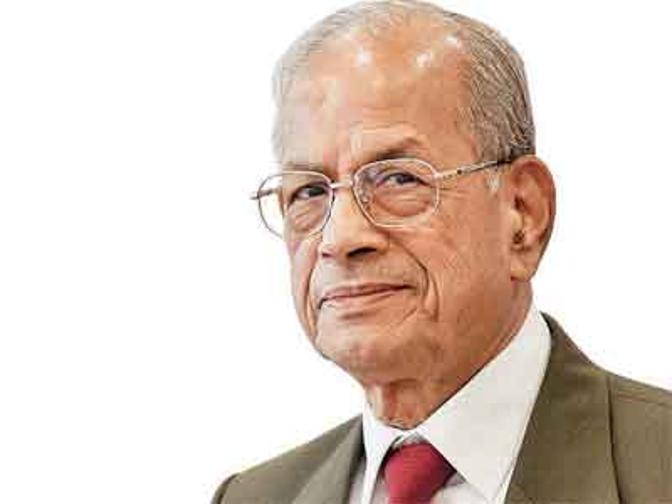 The 'Metro Man of India' Padma Vibhushan Dr E Sreedharan recommended a sustainable future model for the Indian metro claiming that, "The investment for metro projects in our country is meagre. Metro rail still is not being treated as a social need in urban areas. The government needs to re-look at the way it is funding metro projects and treat it similarly to how it would fund any other national project."
He also asserted that, "Achieving sustainability in metro projects will not be a problem. The key is to reduce the capital expenditure. Metros are highly capital-intensive with 50% of the investments being on the civil construction, and the government should provide funds for the same. By ensuring proper operation and maintenance, and reducing the price of metro fares, more people will utilise the transportation system, which will allow it to be profitable." He pressed upon the point that, "The Government of India should be the main engine pushing the metro construction in the country. I strongly advocate metro systems be brought under centre's list, and a separate ministry should manage it."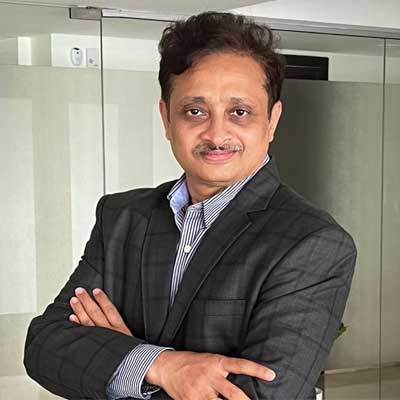 It is a given that there will be a certain set of obstacles on every path. It is how we respond to these obstacles that gives a sense of satisfaction and sets us apart from the rest. The highly experienced SVR Srinivas, Additional Chief Secretary & Metropolitan Commissioner, MMRDA shared his rich views on the sustainability of metro rail in India. During his special remarks, he stated, "Transits, the world over have never been a highly profit-making venture. To achieve the CAPEX, local resources need to be mobilised." Pressing further on the sustainability, he pointed out three important factors that can help achieve sustainability of any metro.
He claimed, "The transit-oriented development (TOD) is an essential aspect of the sustainability of metro rail. We are likely to get approvals for metro line 3 and line 7 to generate revenue through the TOD. It will affect the way the city and urban agglomerations grow, perhaps on the same lines as witnessed in Europe and East Asia. Secondly, betterment charge is another model that can aid sustainability."
And finally, SVR Srinivas recommended, "Some part of the stamp duty charges collected can be utilised as infrastructure funds. If you wish to have a larger and sustainable network, then these aspects have to be addressed sooner than later," as he left to review the newly launched Lines 2A and 7.
Currently, there are 15 functioning metro rail systems in India with more than 840 km of operating metro lines. India is all set to add more than 1,000 km of metro rail connectivity by 2028, and poised to become the second largest metro rail network in the world. Since 2010, there has been a cumulative investment of USD 25 billion in metro rail systems. Up to 2026, approved metro rail projects have a projected expenditure of USD 3.8 billion.
The Indian metro rail system has tied to any other metro system in the world, in terms of digitalisation and technology adoption. The adoption of intelligent transportation systems is the need of the hour to help improve traffic congestion and reduce carbon emissions. The government is leaning towards future technology tools which include AI, IoT, 5G internet connectivity, and cloud engineering.
With the aim of encouraging innovations and the latest technologies to make metro projects more sustainable in India, METRO RAIL CONFERENCE 2023 organised by FIRST Construction Council in association with Construction World and Infrastructure Today magazines, invited industry leaders at this distinctive summit to discuss topics related to latest opportunities in the Indian metro industry, Make in India, latest innovations and technologies coming into the Indian metro rail sector.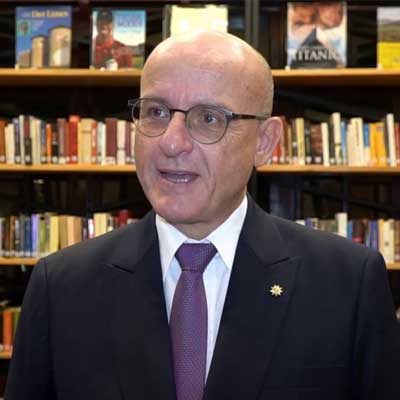 Speaking during the event, Martin Maier, Honourable Consul General, Consulate General of Switzerland in Mumbai said, "Large investments in the infrastructure sector made by the government and private investors have created a stimulus to rapid infrastructure development in India. Accordingly, India has emerged as one of the largest infrastructure markets in the world. The development of sustainable infrastructure with a long-life cycle demonstrated a positive impact on the citizens and environment of India. The new infrastructure will boost the strong economic growth forward."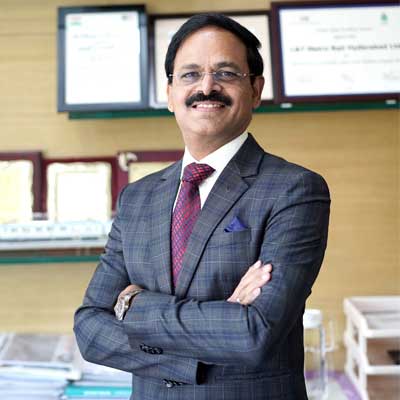 There are two models of metro rail in our country, the government-owned metros and the PPP model. There are only two PPP model metros currently in operations in India, one being the Mumbai Metro Line 1 and Hyderabad Metro Rail being the second. Talking on the occasion, KVB Reddy, Managing Director, L&T Metro Hyderabad stated that, "Hyderabad Metro is the largest PPP-model metro in the world consisting of 70 km and three corridors. We have strategically developed some of the TODs which are vital for sustainability of the metro."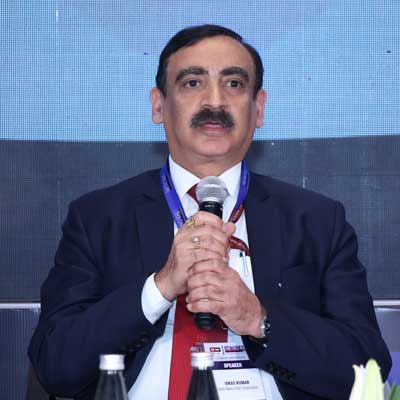 Delhi Metro being the torchbearer for modern-day metro system in the country is all set to reach the global shores. Sharing his future plans, Vikas Kumar, Managing Director, Delhi Metro Rail Corporation said, "Apart from growing within the country, we are also set to expand our footprints abroad. Today, we are prime consultant for Dhaka Metro, and are on the verge of bidding for metro rails in Bahrain, Israel, Egypt, and Philippines."
He went on to add, "As far as sustainable metro operation is concerned, only two other metros from the world over make operational profits apart from Delhi Metro. We were not only able to payback all the loans taken for the project, but today we are in surplus."
He admitted that, "During the two-year COVID-19 phase, Delhi Metro faced massive losses to the tune of around Rs. 3000 crore. But today, it has reached almost 90 per cent of pre-COVID level, and hopeful that by February end we will attain that level again."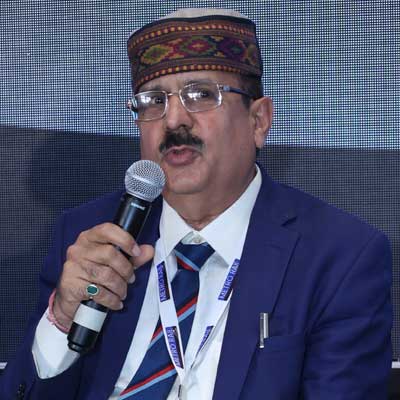 Adding his experience from working in various metros across the country, Sahadeva Singh Rathi, Director (Projects & Planning), Gujarat Metro Rail Corporation commented, "During the last 15 years, we have witnessed a lot of innovation and capacity building in the civil engineering segment. Even the speed of construction has improved significantly. However, there are many redundancies in the system that need to be resolved by the stakeholders."
He further stated, "The capacity in our country is more, and for various reasons, we are transporting less people. One of the biggest reasons for this is the lack of a planned multimodal integration. We are now taking special care to allocate around 5 per cent of the funds towards this aspect. For a full-fledged mass rapid transit system, we have to increase the capacity of the roads connecting the metro route, and thus, MMI becomes a key element for a successful metro system."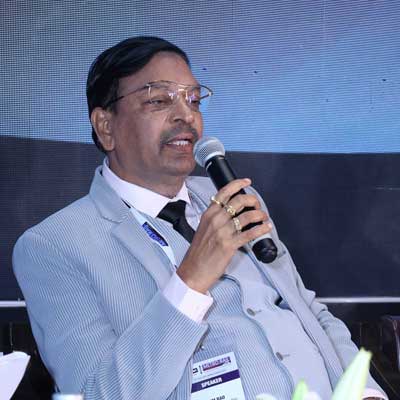 Leading the new metro rail on the block, UJM Rao, Managing Director, AP Metro Rail Corporation said that "Late beginners have their own advantages. I visited many metros across the country and learned about the various extra expenditures. I cut down on those things for AP Metro and moulded the system accordingly. And this is how using the Metro Lite idea took shape."
In his appeal to the industry, he said that "We have been actively working on two major urban transportation projects in Visakhapatnam. The 76.90 km light metro rail project is at a cost of Rs. 14,309 crore, and MetroLite (Modern Tram Project) is at a cost of Rs. 6,000 crore, as tourism project and feeder services to the main stream metro rail system. About 50% of the costs are allotted to rolling stock, systems, power supply arrangements, and in the civil infra. Further, 70% would be on account of materials, and plant & machinery. Thus, there is a business opportunity to the extent of Rs.17,250 crore to the industry in the near future on these two projects."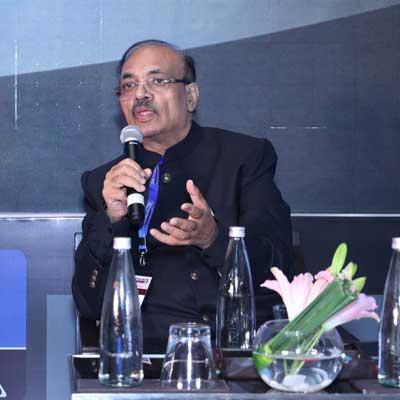 Touching on the technological aspect of civil structures, Shailesh Bhandari, Managing Director, Electrotherm India boldly claimed that, "Just like the temples have survived hundreds of years, to achieve a life of 700 years for civil structures, the only way is to stop corrosion of TMT bars. As such, the life of concrete is infinite, and if thoroughly protected steel bars are used in construction, it could provide a shelf life of more than 700 years."
He also stated that. "After deep studies, we came up with the solution of epoxy-coated bars. And interestingly, the cost for using this technology is less than 1 per cent of the entire project civil cost."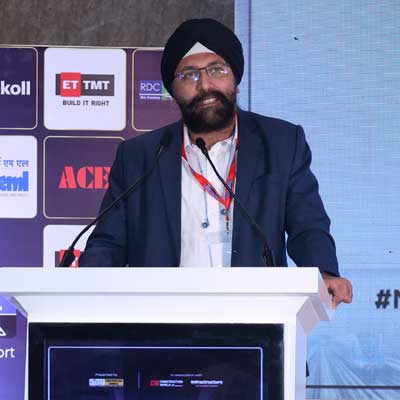 Karun Raj Singh Sareen, Partner – Major Projects Advisory, KPMG spoke about the forthcoming metro project opportunities. He said, "There is a growing need for a mass transportation system in major cities as urban population increases exponentially. Metro rail systems will therefore play a key role in building a cities transportation system. Metros are the most efficient, safe, environment friendly, time saving and economically viable mode of transport."
He went on to add, "Today India has 840 km of operational metro lines along with 1,000 km under construction. By the 100th year of Independence, the government looks to have operating metro systems in 75 cities across India. Some of the key trends and opportunities in metro projects include Innovative financing to fund metros, solutions for integrated project management systems, seamless transportation, operation and maintenance optimisation and emphasis on Aatma Nirbhar Bharat."
Placing an advisory panel for optimised designing at the beginning stages saves a lot of reworking to the civil and architecture team, which directly reduces the time of construction. Using BIM to simulate the working principals of the metro stations before building will allow us to understand how to execute better. Industry feedback goes a long way in designing a well-functioning metro system.
With many new innovations, metro rail sector is spearheading the infrastructure development of the nation. The conference covered various advantages of implementing futuristic technologies for Indian metros and brought together experts on a single platform to encourage the development of technological solutions for the metro rail.
Key Takeaways from MRC 2023:


As the Delhi Metro system moved from phase 1 to phase 3, the design philosophies and improvements in the civil industry along with revised codal provisions allowed for faster execution and lowering of costs.
There is a need for better Multi Model Integration (MMI) that will ensure complete use of the metro systems to their full potential.
A successful metro system is the only answer to developing any urban agglomeration with million plus population.
Optimised design of stations has improved the efficiency of metros with the construction of single pier stations that cause minimum hindrance to traffic.
Metros can be made commercially viable when there is better coordination in terms of unified transport and urban and town planning concepts.
Smart metros which make use of AI, IoT and smart data would be implemented in the upcoming projects to improve the efficiency and optimize customer experience.
To improve quality and feasibility, most of the construction is being done in yards and then taken to be assembled on site.
In metro projects, 60% is the material cost, 20% is machinery and tools cost, 15% goes into labour cost and the rest goes into site yards and miscellaneous. Must ensure longevity for such expensive assets and therefore quality of material used is critical. To reduce the cost load on expensive materials, namely steel, using higher grade of concrete is the solution to combat the heavy material costs.
India needs to construct 200 km of metro rail a year if it has to build a network comparable with that of China.