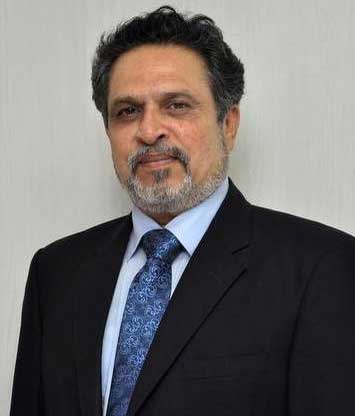 The coronavirus pandemic and the resulting world's largest lockdown last year by India have also led to infrastructure companies looking at cutting-edge technologies like 3D printing to enhance efficiencies and drive down input costs. In an exclusive interaction, MV Satish, Whole Time Director & Senior Executive Vice President Buildings, L&T Construction told INFRASTRUCTURE TODAY that the technology is likely to play an important role in delivering on the country's ambitious target of 60 million new dwellings under the 'Housing for All' programme.
Excerpts of the interview…
What were the main drivers behind L&T entering the 3D printing space?
One of the programmes that the Central Government is driving is that of 'Housing for All' to meet the burgeoning urbanisation requirements that will involve the building of 60 million new homes. Realising the huge opportunity, L&T Construction added muscle and intent to its effort to seek and leverage the latest technologies and adopt innovative construction methods to build to speed and scale. During this process, 3D concrete printing was identified as a potential game-changer for the construction industry. As the technology was then at a nascent stage, a dedicated in-house R&D team was tasked to study the feasibility of adopting 3D concrete printing by evaluating various aspects like the right concrete mix, the most effective process and work methodologies.
Although a major disruptor, 3D printing using concrete is an area that is still evolving. So, how do you propose to work around such limitations?
3D concrete printing has gained considerable traction in the last few years and is being well-researched by global players. While evaluating this technology, we had observed that the technology is predominantly limited by the development of the right concrete mix, placement of rebar in printed concrete and working in open to sky environment.
3D printable concrete requires a paradoxical combination of properties like flowability, shape retention, ability to maintain sufficient green and hardened concrete properties simultaneously. With various laboratory tests and field trials, we could develop a perfect concrete mix recipe meeting the above properties. Integration of horizontal and vertical reinforcement during the printing process has been another challenge for which certain ingenious methodologies have been devised to embed the reinforcement and suitably modify the print head to accommodate the revised printing methodologies.
3D printable concrete is sensitive to open-to-sky environment variables like temperature, moisture, wind velocity, etc. During the printing, we have measured these variables on a real-time basis and made appropriate changes in the concrete mix design.
How do you ensure that the stipulated quality provisions are met in construction undertaken while using this technology? Is it challenging given the fact that it is very new to the country?
Under the Indian codal provisions stipulated for design, execution and quality standards, we have 3D printed G+1 building. Various field and laboratory tests have been conducted to validate the codal compliance.
Being a new technology involving a fully automated construction methodology, there are still a few design validation processes to be completed that are being currently addressed through various Indian statutory bodies, research institutions and the like.
Do you see the technology as being commercially viable here? If yes, what are some of the prominent benefits of a large-scale rollout?
Though the initial investment for fully automated 3D concrete printing is high when compared to conventional technologies, with the high economies of scale offered by the mass housing industry, we are confident that the technology will be commercially viable and we will be able to offer suitable solutions at a competitive price.
The advantages of 3D concrete printing are several. These include reduced execution time as being fully automated work can happen round the clock, more precise construction, cost-saving, less wastage, superior build quality, safety and durability of construction.
Other than the housing segment under the country's ambitious 'Housing for All' programme, what are some other segments within the construction sector that you are looking at?
Being an extremely versatile technology, 3D concrete printing can be used for a variety of purposes but being in the engineering and construction space, our initial focus is to convert our proof of concept in the residential space to full-scale adoption.
-MANISH PANT