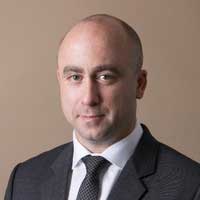 Blueleaf Energy, a portfolio company of Macquarie's Green Investment Group (GIG), specialising in the development, finance, construction and operation of both commercial & industrial (C&I) and utility-scale solar systems, across the Asia-Pacific region made an entry into the Indian market in September 2020. On February 10, Macquarie Infrastructure and Real Assets said that it has raised more than €1.6 billion for investment in renewable energy with the final close of Macquarie Green Investment Group Renewable Energy Fund 2 (MGREF2) – exceeding its initial minimum fundraising target of €1 billion. MGREF2 is a 25-year closed-end fund that will invest in a diverse portfolio of assets, including platforms and construction and operational stage wind and solar projects in Western Europe, the US, Canada, Mexico, Japan, Taiwan, Australia and New Zealand. In India, Blueleaf announced its entry by acquiring a majority stake in Vibrant Energy Holdings, a subsidiary of ATN International, a US-based international telecom and renewable energy operating company listed on NASDAQ. In an exclusive interview with INFRASTRUCTURE TODAY, Sol Proops, Interim CEO of Blueleaf Energy, spoke about its renewable energy plans for India and how it compared with other Asian markets.
Excerpts of the interview…
Can you tell us a little more about the recent acquisition in India?
We have a history of 500 MW of projects in Asia and 2 GW globally. Today, India is one of our key markets, apart from Taiwan, the Philippines, Korea and Vietnam. In all these markets, we are focused on 1GW scale opportunities either directly or with partners. We have different approaches for different markets. In India, we acquired Vibrant Energy in November. The acquisition uniquely positions Vibrant Energy to become an innovative commercial & industrial (C&I) platform in India by cross-leveraging the expertise of Blueleaf and ATN. Vibrant Energy has significant in-house capabilities to not only originate, develop, execute, and manage utility plants at scale, but also adapt in a fast-changing C&I market. We have close to 300 MW of solar projects alone. In India, we are looking at 270-300 GW of renewable energy projects in the next decade.
What is Macquarie's view on the Indian renewable energy space?
So, India is one of the most dynamic and scaled-up renewable markets in the world. When we looked at Vibrant, it was the right size for us. It was not too big, nor too small. In state utilities' projects, we realised that it was super competitive and the prices were super low and hence we look at it cautiously. The rooftop market has its risks, which makes it difficult for us to make investments. We are pitched right in the middle and can accurately review the credit risk of selling power through the open access frameworks. Companies in India can save significantly on their power bills through the open-access market. We are looking at utility-scale projects through Solar Energy Corp. of India (SECI) as well as selective projects that have a combination of solar, wind, gas turbines to create 24×7 power generation. We think that the market is less competitive due to the complexity and it is not about the lowest price per unit of power generated.
So, the positioning is slightly premium and avoids the 'dog-eats-dog market'?
I would say that the shareholders of Blueleaf Energy are aware of its track record of unbroken profitability for 50-odd years and that comes through intense discipline. All the capital for Blueleaf Energy comes from Macquarie GIG. We are a cautious investor but the investments we make have depth and ensure returns for shareholders.
How different is India as a market when compared to other Southeast Asian markets?
In India, English as a language and the rule of law are important factors for us. This is apart from the megawatt-scale of utility projects that can be done. In India, we see a lot of potential for wind projects. We are actively looking at wind and solar hybrid projects in India. It has been a target for some time and the GIG's first in this country underscores the importance of this market.
What is the potential of storage infrastructure in India and will Blueleaf look at this segment going forward?
The price of storage is dropping. It is hard in most markets to make it work without government subsidies or concessional finance. We are not actively pursuing any such projects but we will look at it as and when it evolves. Currently, there are other storage markets where we are present. For example, Vietnam has a huge amount of rooftop solar projects and it becomes hard for utilities to manage this. You have to also see that Vietnam is highly valued for its wind energy potential and the potential to invest in an offshore wind power project in the region is huge. Naturally, the need for storage will be there.
In India, there is less of a need for authorities to fund battery projects, at present. That can change though. We are aiming to do storage projects in every country where we do business.
The renewable energy story in India started with wind energy projects and some of the companies such as Suzlon, which were once poster boys, are going through a lot of struggles as the action shifted to solar. What sort of opportunities do you see there?
We are seeing slightly higher pricing when compared to solar. It could be due to less competition or more desire due to the combination that it offers with solar to ensure round-the-clock power. We would love to do some wind projects in India.
Post Covid-19, is electricity consumption seeing a shift from high-paying industrial to high-volume residential users?
It was less impacted as compared to other industries like manufacturing. Countries have opened up their economies and power demand has resumed. India achieved its highest peak demand of 185 GW recently. However, it has created other complications such as delays in projects and Power Purchase Agreements (PPAs) are under pressure. Also, labour supply challenges were seen in parts of the world.
-VENKATESH G