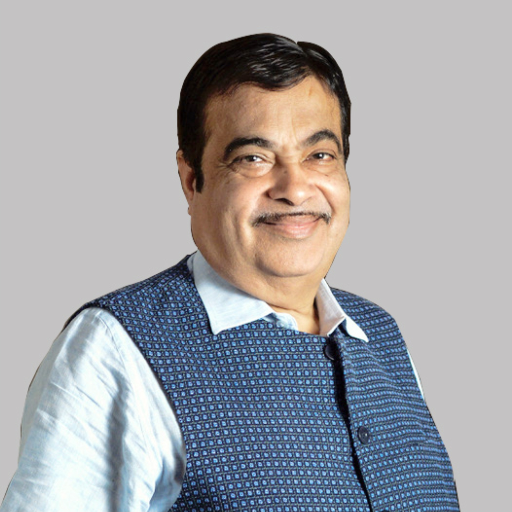 Nitin Gadkari, Union Minister for Road Transport and Highways is upset with cement cartelisation and faulty detailed project report (DPR) preparations and has set a roadmap for stepping up road construction pace and quality in surface material with innovative mixes. Speaking exclusively to Pratap Padode, Editor-in-Chief of ASAPP Info Global Group at the 'InfraNirbhar Webinar Series' curated by CONSTRUCTION WORLD and SWARAJYA, one of the best performers in Prime Minister Narendra Modi's cabinet elaborated on the plans to appoint a committee from the private sector to focus on quality construction, cost reduction and designing.
Of the total investment in the National Infrastructure Pipeline, around 25 per cent would probably come from private capital. It is important to attract private capital and that is your asset monetisation plan as well. What about the projects stuck in dispute resolution?
In the case of arbitration, if you look at the National Highway Authority of India (NHAI)'s performance in the last six months, we are moving fast, and are formulating the mechanism. We are in the process of resolving the issues, with several already sorted. As far as international expectations are concerned, this is an important aspect and we need to improve upon it. Our system does require change and we are constantly pursuing it. We are making a lot of innovative and transformative changes in the administrative setup of NHAI. Even with regards to people from the state government and other departments, looking at the system starting from that point as well, a lot of changes are required. And we are working towards it.
Almost 18 per cent of the Rs 111 trillion National Infrastructure Pipeline (NIP) spending, i.e., Rs 20 trillion, has been identified for the road sector in the next five years. This is given that the private capital-related initiatives such as toll-operate-transfer (TOT), InvITs and asset management will contribute a significant part of the Rs 20 trillion. We are working on the key reforms for attracting private capital. An amount of Rs 180 billion is targeted through asset monetisation, InvITs and TOT. We have several good models.

But there is a need for a smooth and seamless take-off from here as well…
One of the models that I am pursuing with the banks is that we monetise the roads – for which construction is completed — for 30 years, and then the bank monetises it and gives us the money.
While money is not the main concern, the problem in the system is people who are negative and do not take decisions. We need to bring in transparency, time-bound decision-making processes, a corruption-free system and quality consciousness. And time is important. Delays are going to be a big problem and we have to focus on faster decision-making.
However, there are some good people as well who are contributing. They are working day and night and they are the reason we are achieving the goal of 40 km per day. It is not only my credit, but it is for all the engineers and officers, who are working as a team. And it is this teamwork, because of which we are getting results. So, change is a continuous process. For a good future, we need this continuous process of socio-economic transformation where we make administrative reforms and change the rules and regulations.
The design of roads is one of the major reasons that have caused India to drop down in the ranking on safety. Now that you are focusing on the auditing of roads and highways awards so that you can benchmark who is doing better work than the other in terms of quality and design, can this inspire the industry to deliver their best?
As per the new technology, designs and innovation, after my six years of experience, I have concluded that people are not going to change in the present system. I recently had a long discussion with the secretary and I am going to discuss with the NHAI chairman as well. We are going to appoint a committee from the private sector, for which we have already selected some names. We have requested Venkataramanan from L&T and Sabnis from Maharashtra PWD to be part of this committee.
We are going to formulate a body (of experts) to focus on quality construction, cost reduction, and design. This can be an independent separate section under NHAI. We will offer them all types of facilities, and they can work full-time and even advise us. We will adopt their suggestions, based on which decisions will be made.
The road safety audit is also a major aspect. We face problems with the DPR. We need to take stern action against people who are making faulty DPRs. They are the culprits behind road accidents and related deaths. From signages to safety measures to all types of road markings, we need to change all of these to match international standards.
You have stated that steel and cement prices are rising. While allowing a lot more supply to come in, you have also mentioned that it should meet the quality guidelines of the Bureau of Indian Standards (BIS). But there should be some process by which this quality is definitively tested before being used.
We want to break the monopoly of the big people. I am against steel and cement cartelisation. I will request the industry to use soil stabilisation, plastic and steel fibre in concrete, and reduce the usage of cement in concrete.
There was a time when I was educating and instructing the ministry to make cement roads. But following the cartelisation and the attitude of the industry, I decided not to insist on making cement roads. And there is an increase in cost for no reason.
Similar has been the case with steel. I am in constant contact with the finance ministry and the Prime Minister's Office (PMO) regarding the export of pallets and iron ore. We should stop the current export of 12 million tonnes of pallets. And if the industry does not listen, we need to take this up with the regulators for prices to be fixed. Otherwise, the Pradhan Mantri Gram Sadak Yojana (PMGSY) and Pradhan Mantri Awas Yojana (PMAY) will face a crucial problem. Micro, small and medium enterprises (MSMEs), too, are facing problems due to the rise in steel prices because that is the core material. So, we need to find a way out, otherwise, it will be difficult for the small industries to survive.
-PRATAP PADODE